WorkfloPlus Instruction
Built With Tomorrow's Businesses In Mind
Many industries rely on work processes that create mountains of paper that has to be maintained and stored. WorkfloPlus converts existing paper-based and human work process into easy to follow, step-by-step digital work instructions accessible via desktop, mobile & wearable computing devices.
Turn insights into action with real-time data capture, easy to use reporting tools and an intuitive yet powerful dashboard. WorkfloPlus gives you the power to understand which worker completed what task when. Attach documents, notes, drawings, video and audio to add important details and context.
A Flexible Solution Designed To Adapt To Your Individual Business Needs
1) Configure - Transform any paper-based process into an intelligent, digital workflow using our intuitive online drag and drop editor.
2) Deploy - Distribute instructions to your workforce and enable access to them via any mobile, wearable or intrinsically safe device
3) Utilise - Enable your workforce to follow step-by-step instructions in the field ensuring that every task is executed correctly, efficiently and to the highest standard.
4) Capture - Capture live data in the field. Record and analyse process performance, collect evidentiary documentation, and generate a digital audit trail.
5) Improve - Easily update and improve your processes and instructions ensuring your entire workforce are always compliant, productive and efficient.
One Solution - Unlimited Applications
WorkfloPlus is an invaluable tool for any business that has a requirement for paper-based processes, workflows, procedures or repetitive tasks.
Asset Library - Enrich your workflows with images, videos, audio and technical documentation.
Reporting Dashboard - Analyse live data captured directly from the WorkfloPlus app and keep track of completed, scheduled and aborted jobs
Approvals - Insert an approval step at any point during a workflow to notify when approval is required
Job Scheduler - Assign jobs to individual members of your workforce, to entire teams or to specific locations
Conditional Paths - Display instructions based on user selections and inputs to ensure that the correct procedure is always followed
WorkfloPlus Induction
A Digital Induction And Orientation Solution For Businesses Of All Sizes
Ensure your workforce is always up to date with the latest procedures and all documentation and training is complete.
Inductees arrive on-site ready to work with all documentation in place.
Evidentiary documentation is collected and stored in order to generate a full digital audit trail.
A Simple Way For Any Business To Streamline Its Staff Onboarding Process
1) Create - Create engaging content to ensure your policies, procedures and company values are communicated effectively. Make use of surveys and questionnaires, videos, audio, diagrams and documents.
2) Distribute - Automatically distribute your induction materials and training modules to employees, visitors and contractors via email or SMS.
3) Track - Track progress and send automated reminders to ensure that all documentation is completed on time.
4) Capture - Capture evidentiary documentation and generate a full digital audit trail.
5) Update - Update training materials with ease and alert employees of critical changes to procedures and policies.
WorkfloPlus Induction is Cloud-based, meaning it can be deployed and managed across any number of devices from a single online portal.

Create and edit induction and orientation modules and procedures using a simple drag-and-drop editor.

See data in real-time and quickly create customised reports.
Remote Expert
Connect workers with remote colleagues via live audio and video links
Designed to work seamlessly with Intoware's comprehensive WorkfloPlus Instruction platform, Remote Expert delivers a fully collaborative environment to provide teams access to augmented content to troubleshoot and rapidly resolve issues in the field by connecting workers to virtual experts. Remote Expert works across a full range of mobile devices including smartphones, tablets, computers and smart glasses, including the RealWear HMT-1.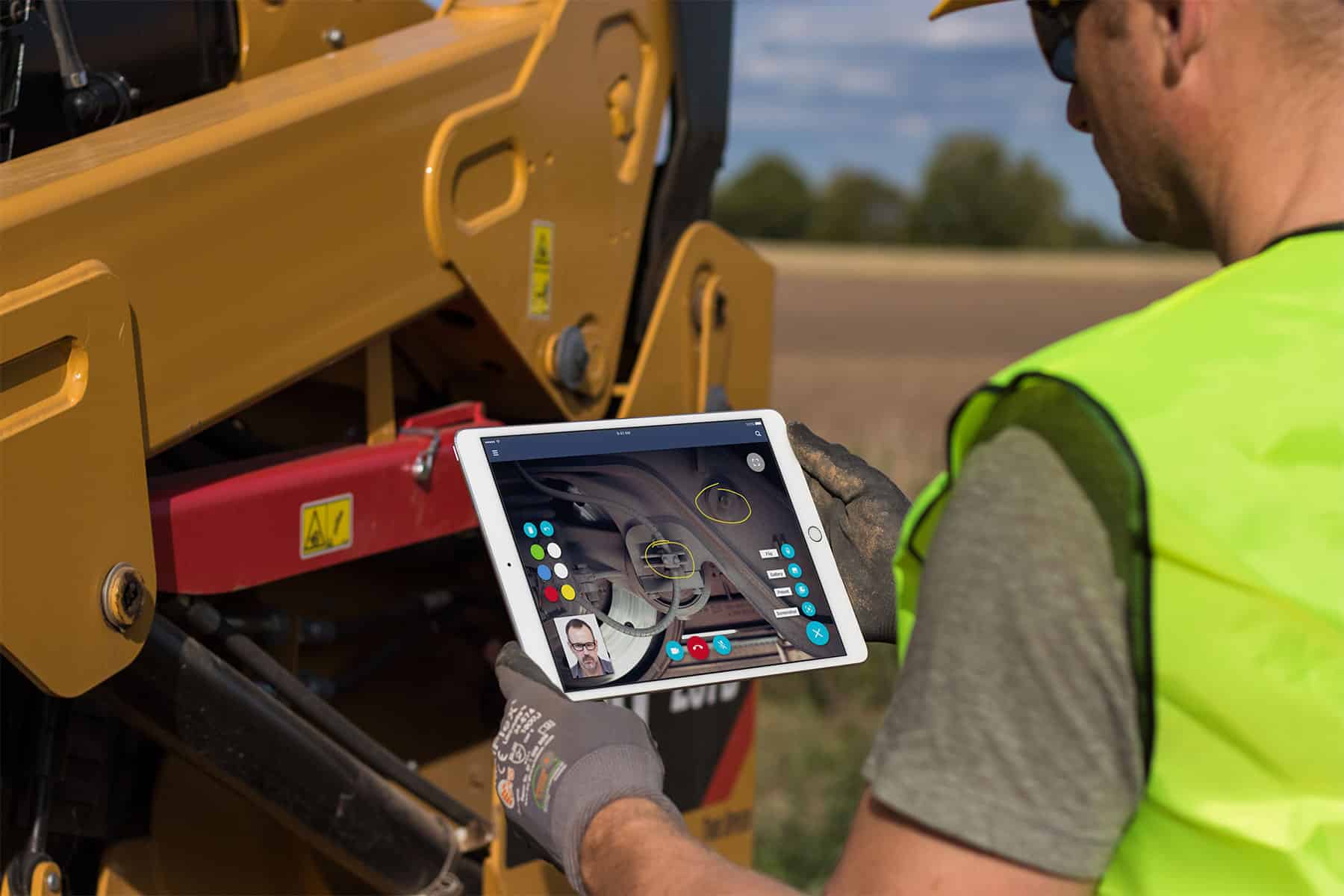 Expertise Whenever & Wherever You Need It
WorkfloPlus Remote Expert is designed to enable field workers to collaborate with colleagues via a live audio and video link. Capture and share video, annotated images and documents, and get invaluable input when an extra pair of eyes and ears are needed.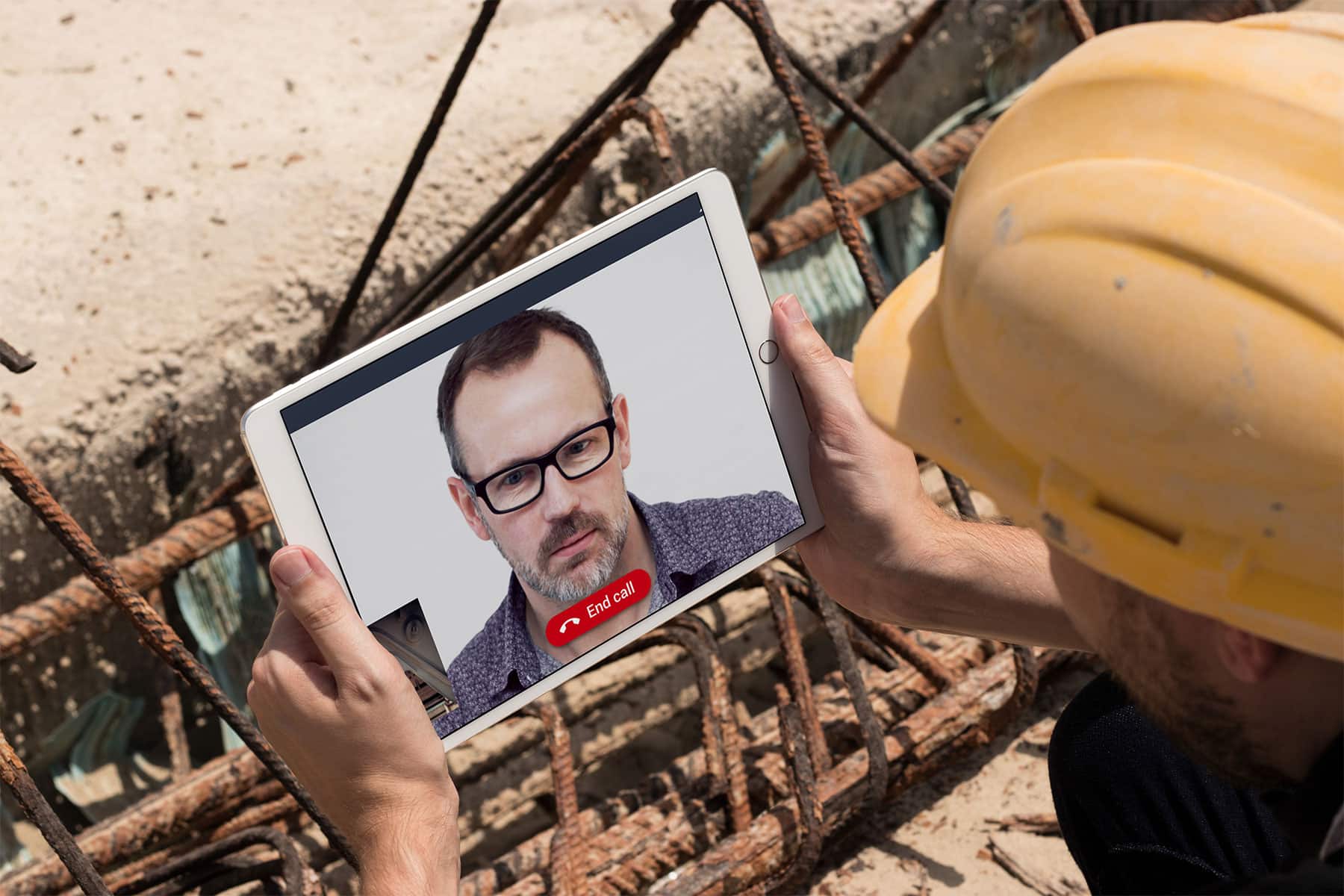 Directly Share Your Point Of View
For any situation where additional help or expertise is required, Remote Expert shares a first-person perspective of the work at hand in order to troubleshoot and resolve problems quickly.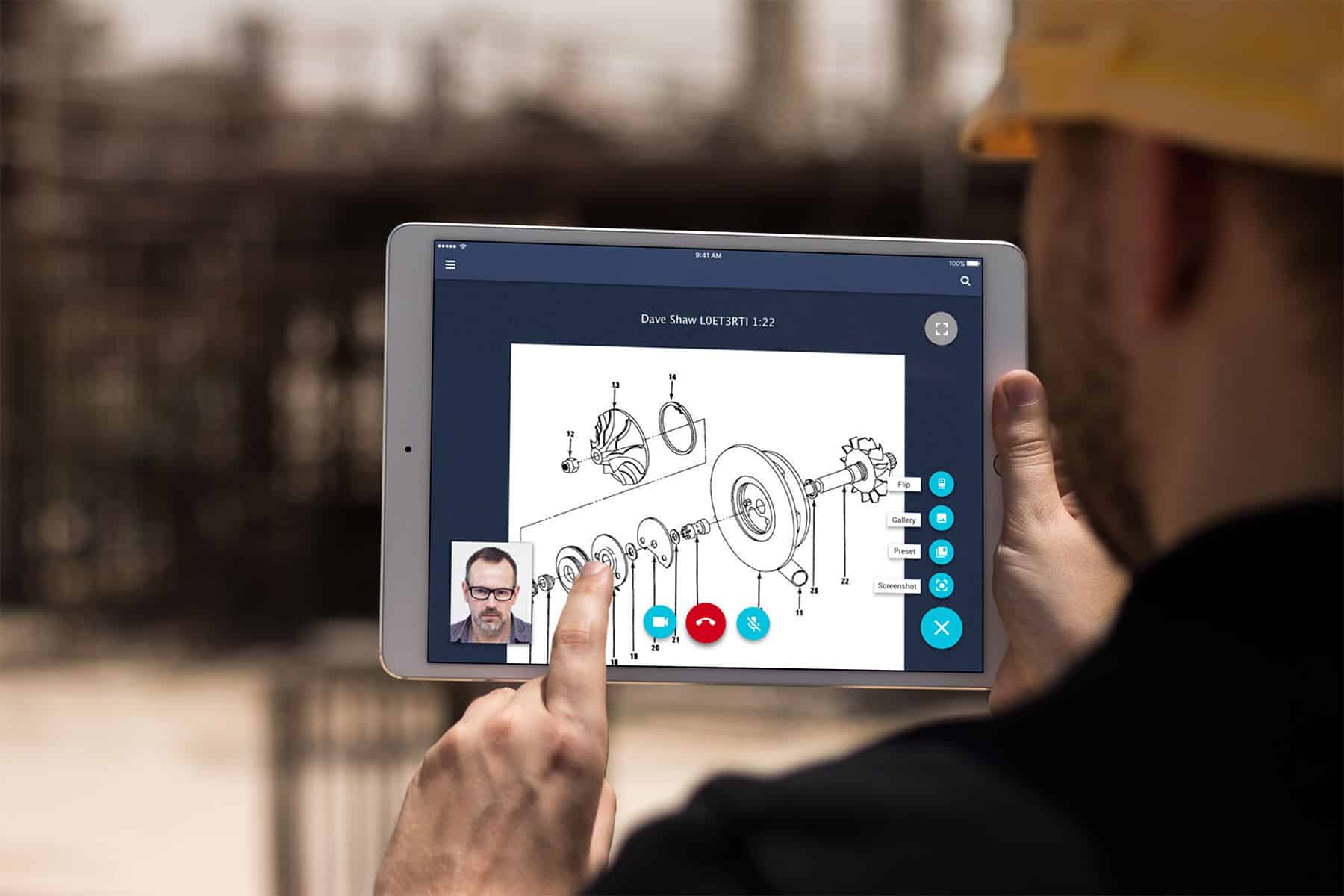 Designed To Work In The Real World
WorkfloPlus Remote Expert is designed to work in low-bandwidth situations where cellular and wifi coverage is intermittent. The platform uses a robust back-end management solution and infrastructure that meets the needs of the most stringent IT and security environments.
See How WorkfloPlus Can Transform Your Business
Speak to a member of our team and schedule a demonstration of how WorkfloPlus could help your workforce become more effective